A lot of data is being passed back and forth in a premises, so data networks require structured cabling to get the data outlet connected to the server in a fast, efficient way.
The efficiency of these cables is usually measured by their speed, the level of expected electromagnetic interference (EMI), and their speed capability.
CAT5e
A CAT5e (or category 5 enhanced) cable, introduced in 1999, is the far superior upgrade of the older CAT5 and CAT3 cables. They are typically twisted pair wires that can run up to 100 metres and support up to a Gigabit data network.
CAT6
A CAT6 cable is a newer version of the CAT5e cable, and offers a further superior connection. CAT6 cables are backwards compatible with CAT3 and CAT5e cabling, but have the ability to support up to a 10 Gigabit network.
Look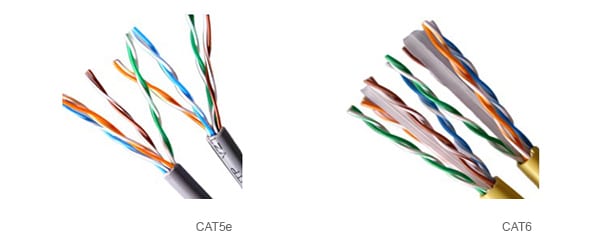 Speed
CAT6 perform up to 250MHz compared to 100MHz from CAT5e, and capable of 10 Gigabit networks (between 33-55 metre cable lengths) to 1 Gigabit networks respectively.
Crosstalk
Both are twisted pair copper cables, but CAT6 has an extra nylon spline running through the cable which can significantly reduce system interference.
Cost
CAT6 is typically around 25% more expensive than CAT5e cabling.
If you'd like to hear more information and how you can improve the data network in your premises, contact SCI Management today.