As office workers are slowly starting to go back to work, it's so important for your server or main communications room to have a strong data network infrastructure. However, unfortunately, network connection doesn't always want to play ball, leaving workers feeling frustrated and irritated; we've all been faced with the dreaded network error message!
Knowing how to deal with these common computer network issues when they arise is paramount to ensuring a productive workplace. At SCI Management, we offer a range of solutions to suit any size project, ensuring your business can operate without interruption or network failure. Get in touch to find out how we can help you on 0800 849 8586.
In the meantime, here are the top 6 most common network issues, and how to deal with them.
1. Duplicate IP address
Each and every computer on your network will have its own, unique, IP address. Sometimes, however, two computers can be given the same address. This confuses the network, causing bad connectivity issues for both PCs. The issue can resolve itself, but here's what you can do to speed up the process.
Restore order in your network by rebooting the router, which should assign new IP addresses to every computer. To ensure this doesn't happen again, you can modify your router's configuration by assigning DHCP addresses at the top of your subnet, and leave the addresses available for those computers that require static IP addresses.
2. Faulty cables
Cables are the veins of the network, and when one cable fails, it can cause massive implications for your network. One of the key issues with computer networking not running as efficiently as it could, is due to poorly-installed network cables, especially if they have been installed with electric cables running alongside them. Despite them being a common computer network issue, faulty cables are often overlooked when it comes to diagnosing a problem. Therefore, checking the condition of your network's cables is a good place to start; sometimes it's as simple as plugging a dislodged cable back in or replacing one.
If cabling is an issue or you reside in a listed building then our wireless system is perfect for you. At SCI Management, we will design and supply a bespoke solution to suit your requirements, (even if that means up to and over 1000 people accessing the network simultaneously). Want to see what we've done? Then check out our Times Business Centre case study where we installed 48 new floor boxes and 278 CAT 6 data outlets.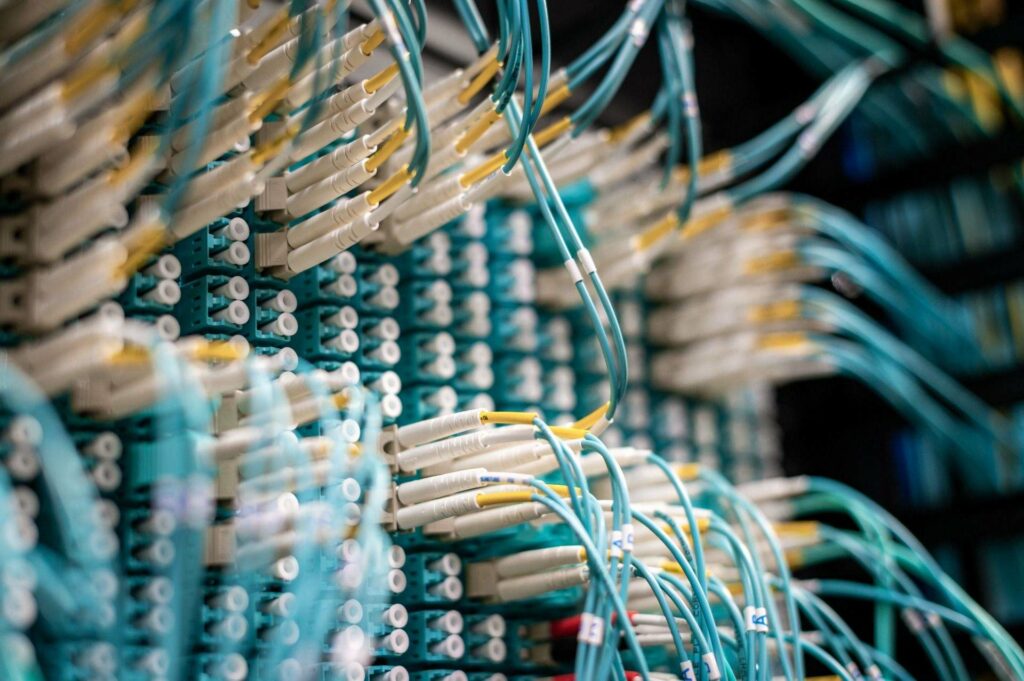 3. Electromagnetic Interference
EMI (Electromagnetic Interference) is the unseen demon of network problems. This is largely because data packets being sent from the switches or routers are being corrupted. The receiving computer will continue to request for the packet to be sent again until it receives a good one.
Badly-terminated cables at the cabinet and the outlet near the desk can cause the same problem. Near end crosstalk, passive attenuation, and several other issues can arise if they haven't been correctly terminated. This does cause quite a few issues, and are responsible for many networks running slowly, for no apparent reason according to the end user.
Sound familiar? We can help improve your network traffic issues. Give us a call on 0800 8498586 and a member of our team will be happy to assist.
4. Slow connectivity
This is one of the most common computer network issues. If you rely on wireless connection, then a weak signal can be the source of all problems! Did you know that WiFi signal can be affected by environmental factors such as a microwave in the vicinity?
If the issue persists once environmental impacts have been considered, then the issue could be due to out-dated firmware, so make sure you install all of the latest updates. Another handy tip is to use speed test websites and conduct tests from geographically remote servers, which can identify areas of congestion within the network.
5. Failure to connect to the internet
If your PC or device is failing to connect to the internet at all, then this can be solved by a simple reboot of the router. If problems persist, the responsibility could fall to the hands of the internet service provider. The best thing to do is to contact the provider to solve the issue collaboratively; they may ask you to identify the problems you're experiencing, how often and when. Sometimes, unfortunately, changing internet providers is the only way to solve the issue completely; if you need to do this, make sure that you connect only from local tier 1 providers.
6. Failure to connect to a printer
Another common computer network issue is failing to connect to a printer; it can be a frustrating problem – especially with looming deadlines! Printers are often connected with multiple users, meaning the problem can be caused by a sharing issue.
Different security settings between devices and the printer may disagree with one another, so check your firewall settings, as well as your network adapters, ensuring that they have printer sharing enabled.
How SCI Management can help
SCI Management has many years of experience in designing and installing structured cabling solutions across all public and private industry sectors for all businesses sizes nationwide. All work is carried out to strict industry standards ISO/IEC 11801-1 with minimal disruption to your workplace. We are happy to provide you with professional advice and an estimate to complete a wide variety of services that will exceed your expectations.
For more details about our electrical services, and how we can help you fix some of the most common computer network issues, call 0800 8498586 or email [email protected]. Book a free, no-obligation survey and quotation – we'll be happy to help!
Is Your Internet Running Slow?
9 times out of 10, it's not what you might think.
It's the age-old office problem; a poor internet connection. We live in a data-hungry world where internet connectivity is not only essential, but at the core of what makes a business run.
We've put together a handy guide to shed some light on where the faults often come from, as well a simple labelled diagram to understand a little more about what each part of your office's network does.
Download our free Structured Cabling Guide to learn more about your network and to see where there might be some connectivity issues arising.