Lighting Solutions Throughout A High-functioning Facility
The Client
Sensory Direct is a trusted seller of sensory toys and resources for people that suffer from autism and other conditions. Their principle values are based on wanting to help and support others, improving the lives of those that suffer. Sensory Direct has recently expanded their operations by moving to a new facility in Worcestershire that could provide a big enough space for their team to expand long into the future. As most companies discover, the new facility's equipment wasn't perfectly tailored to their needs as an organisation, so they identified different areas that needed improvement.
What the Client Needed
Sensory Direct had just moved to a new warehouse which required better, economical lighting solutions, that is flexible to wherever they are stationed in the warehouse. The existing installations in the warehouse were to an industrial standard, so the new fittings needed to look and work harmoniously. They also required a new electric supply for their forklift charging station. After understanding these updates needed to be made, Sensory Direct contacted SCI Management to see how their expertise could implement the correct solutions.
How SCI Management helped
• Installed a reduced number of powerful LED lights, designed to simplify and reduce the cost of electricity bills, as well as improving the workers environment.
• Configured switching ensuring that only the parts of the warehouse that need to have good light are lit, again saving money.
• An in-keeping look and feel for all sockets and light switches by housing them all in steel conduits.
• A new power supply that now provides power to a forklift charging unit.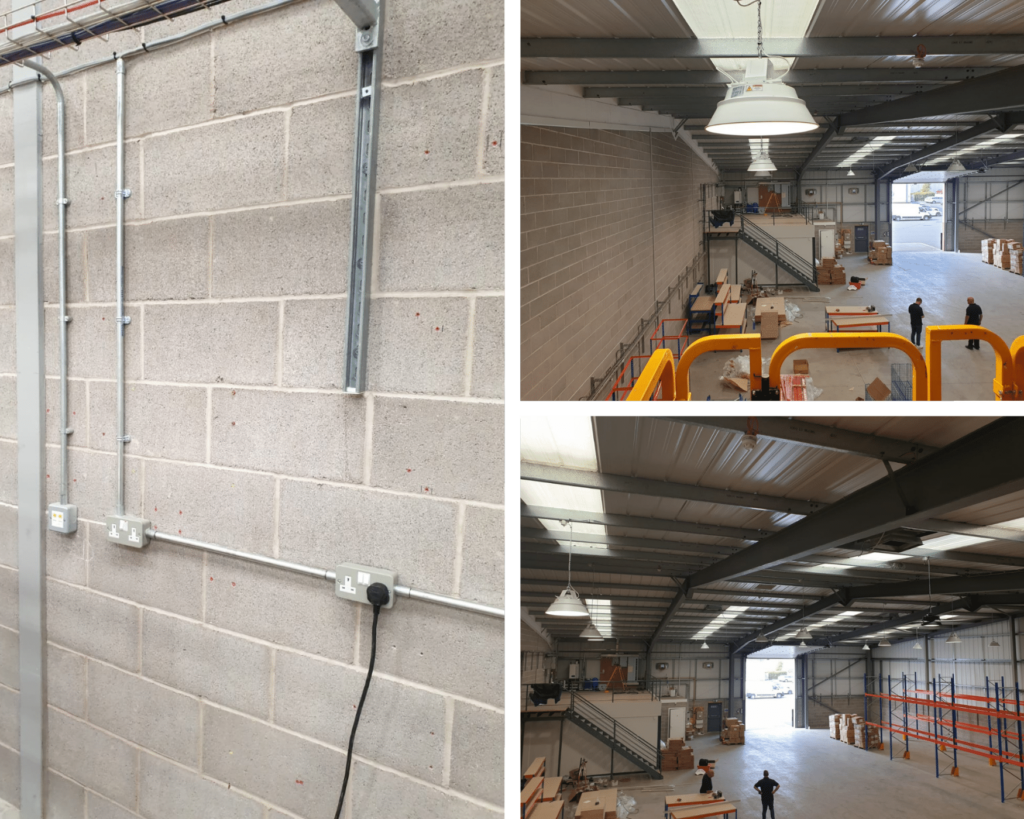 What the client said
"We used SCI Management for the electrical fit out of our new warehouse. Keith listened to our requirements and was able to offer really sound advice and recommendations. Installation from the team was excellent. I'm glad we have found an electrical contractor we can trust and rely on. We fully intend to use SCI for any future work. Highly recommended." – Andrew Caws, Director at Sensory Direct.